Coming Events
March 20, 2018
The Rwandan Genocide: Hopes and Challenges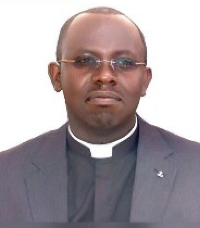 In 2019, Rwanda will commemorate 25 years after the 1994 Genocide. A generation after the genocide, Rwanda has experienced some levels of healing. Improvements in government, the economy, community, technology, and education have given many people reason to hope.
Marcel Uwineza, S.J., a Jesuit priest from Rwanda, will address the genocide in a public lecture. He is particularly interested in the relationship between the Church and human rights, religion, and international politics. Uwineza has published articles focusing on memory, justice and reconciliation, church, human rights, and human development in the context of post-genocide Rwanda.
Fr. Uwineza's talk will be given on Tuesday, March 20 at 5:30 p.m. in Skutt 105. The lecture is open to the public.
---
April 9, 2018
Revisiting Tamar: Violence against Women and the Church's Response in the #MeToo Era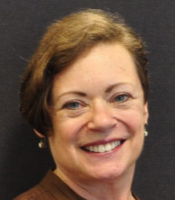 The biblical story of Tamar, the daughter of King David, with a few tweaks could be today's latest #MeToo headline - a vulnerable young woman is assaulted by a man in power and told to hush up the crime; as events unfold, the king laments the downfall of her perpetrator without acknowledging her trauma. What are the enduring dynamics of violence against women from the Bible to today, and what is the church's role in intervention and prevention in the #MeToo era?
Pamela Cooper-White is the Christiane Brooks Johnson Professor of Psychology & Religion at Union Theological Seminary in New York. She has advanced degrees in historical musicology, religion, and clinical social work.
Dr. Cooper-White's research interests have centered on feminist/Womanist theology and the prevention of violence against women; countertransference, intersubjectivity, and the use of the self in pastoral care and psychotherapy; the intersection of pastoral theology and postmodern relational psychoanalysis; and the history of early psychoanalysis and religion. She is the author of 5 books, Braided Selves: Collected Essays on Multiplicity, God, and Persons; Many Voices: Pastoral Psychotherapy and Theology in Relational Perspective; Shared Wisdom: Use of the Self in Pastoral Care and Counseling; The Cry of Tamar: Violence Against Women and the Church's Response; Schoenberg and the God Idea: The Opera 'Moses und Aron' ; as well as Explorations in Practices of Ministry, co-authored with Michael Cooper-White.
Dr. Cooper-White is an accomplished professional soloist, an ordained Episcopal priest, a certified clinical Fellow in the American Association of Pastoral Counselors, a Licensed Clinical Professional Counselor in Illinois, and a Board Certified Counselor in the National Board for Certified Counselors.
Dr. Cooper-White's talk will be Monday, April 9, at 6:30 p.m. in Harper 3023. Her talk is co-sponsored by the Women and Gender Studies program; the talk is free and open to the public.
---