Coming Events
April 9, 2014
Simone Weil: Love of God, Affliction, and a New Saintliness
The Twelfth annual Women and Religion Lecture will address the life and thought of Simone Weil.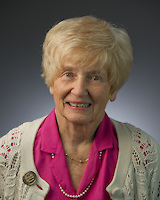 Simone Weil (1909–1943) was a Twentieth Century French philosopher, mystic, social activist and educator, who dedicated her life to an analysis of the malaise she sensed in modern technological society. As a child, she was deeply affected by the terrible human cost exacted by World War I, and then later, by the Spanish Civil War, all of which was followed by the explosion of mindless violence in the Second World War. Her life-long struggle to seek equal justice for all human beings and her compassion for the sufferings of the poor and oppressed were a prelude to the transformation of her thought after her mystical experiences. Weil envisioned a society where mutual respect allows its members to develop their full potential through some creative work that makes a positive contribution to the community. She felt that the true measure of any society is in its treatment of those on the lowest rung of the social ladder. Simone Weil was deeply concerned about the disappearance of values in contemporary society and sought ways to instill a nurturing spiritual dimension integral to every aspect of community. In this talk, we will explore how her whole life leads up to her exploration of the topic: God's love for His creation and the existence of extreme suffering.
Elizabeth Jane Doering is a Professor Emerita of the University of Notre Dame, and has been reading French philosopher Simone Weil for over two decades with a particular interest in her social and political ideas and how that thought evolved after her mystical experience. As member and officer in both the American Weil Society and the international Association pour l'étude de la pensée de Simone Weil, Prof. Doering strives to facilitate communication among Weil scholars around the globe. Her publications include The Christian Platonism of Simone Weil (2004), Simone Weil and the Specter of Self-perpetuating Force (2010), and over three dozen articles on the multi-dimensional thought of Simone Weil. A recipient of many research grants, she is also very proud to have received the Notre Dame Kaneb Teaching Award. E. Jane Doering is presently extending her research to include Raïssa Maritain and Flannery O'Connor as contemporaries of Simone Weil.
The lecture will be given on Wednesday evening, April 9, at 6:30 in the Harper Center Ballroom. The lecture is co-sponsored by the Women and Gender Studies Program.