About the Center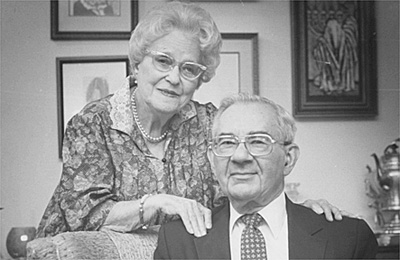 The Center for the Study of Religion and Society was founded by Creighton University in 1988. It was subsequently endowed by Rabbi Myer and Dorothy Kripke, and renamed in 2005 to acknowledge Rabbi Kripke's generosity (read the Director's speech from the dedication of the Kripke Center). Rabbi Kripke is the Rabbi Emeritus of Beth El Synagogue in Omaha, where he served for twenty-nine years until his retirement in 1975. He has distinguished himself as a spiritual leader, an interpreter of the Hebrew Bible, a spokesperson for Jewish causes, and an explainer of things Jewish to non-Jews. Long into his retirement years, Rabbi Kripke served as an adjunct professor in Creighton's Theology Department, regularly teaching courses in Judaism and Hebrew Bible. In 2000, Creighton University recognized Rabbi Kripke's many achievements by awarding him the degree Doctor of Humane Letters, honoris causa.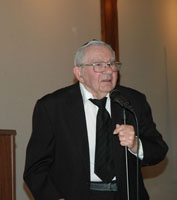 Housed at a Catholic-Jesuit university, the Kripke Center is open to all faith traditions and spiritualities. It encourages the study of all religious groups and beliefs among the various peoples of the world, past and present, in order to encompass the diversity of interest in the field and to encourage the widest possible comparative perspective. Because the great questions of life do not fit neatly into single disciplines, the Kripke Center has chosen to be cross-disciplinary and to include scholars from all academic disciplines who offer insights into the myriad topics that relate to the study of religion and society.
The faculty of the Kripke Center consists of its Director and numerous faculty associates. The director is appointed by the Dean of the Creighton College of Arts and Sciences and is charged with setting the agenda for the center, managing its business, and supporting the work of the faculty associates. The faculty associates are faculty of Creighton University who work in the areas of religion and society. Their primary appointments reside in academic departments of the university, but they have committed their expertise, interests, and skills to the collaborative work of the Center. Indeed, their work makes up the work of the Center. They support the mission of the Center through research, teaching, and service, collaborate with and support fellow associates, and participate in the events of the Kripke Center. New faculty associates are appointed by the Dean on the recommendation of the existing faculty associates.