2013–2014
April 9, 2014
Simone Weil: Love of God, Affliction, and a New Saintliness
The Twelfth annual Women and Religion Lecture will address the life and thought of Simone Weil.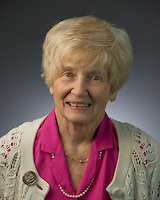 Simone Weil (1909–1943) was a Twentieth Century French philosopher, mystic, social activist and educator, who dedicated her life to an analysis of the malaise she sensed in modern technological society. As a child, she was deeply affected by the terrible human cost exacted by World War I, and then later, by the Spanish Civil War, all of which was followed by the explosion of mindless violence in the Second World War. Her life-long struggle to seek equal justice for all human beings and her compassion for the sufferings of the poor and oppressed were a prelude to the transformation of her thought after her mystical experiences. Weil envisioned a society where mutual respect allows its members to develop their full potential through some creative work that makes a positive contribution to the community. She felt that the true measure of any society is in its treatment of those on the lowest rung of the social ladder. Simone Weil was deeply concerned about the disappearance of values in contemporary society and sought ways to instill a nurturing spiritual dimension integral to every aspect of community. In this talk, we will explore how her whole life leads up to her exploration of the topic: God's love for His creation and the existence of extreme suffering.
Elizabeth Jane Doering is a Professor Emerita of the University of Notre Dame, and has been reading French philosopher Simone Weil for over two decades with a particular interest in her social and political ideas and how that thought evolved after her mystical experience. As member and officer in both the American Weil Society and the international Association pour l'étude de la pensée de Simone Weil, Prof. Doering strives to facilitate communication among Weil scholars around the globe. Her publications include The Christian Platonism of Simone Weil (2004), Simone Weil and the Specter of Self-perpetuating Force (2010), and over three dozen articles on the multi-dimensional thought of Simone Weil. A recipient of many research grants, she is also very proud to have received the Notre Dame Kaneb Teaching Award. E. Jane Doering is presently extending her research to include Raïssa Maritain and Flannery O'Connor as contemporaries of Simone Weil.
The lecture will be given on Wednesday evening, April 9, at 6:30 in the Harper Center Ballroom. The lecture is co-sponsored by the Women and Gender Studies Program.
---
February 20-21, 2014
Symposium on Religion and the Sciences: Opportunities and Challenges
Scholars in many fields of religious and theological studies have used the sciences to address a number of issues and attempt to answer a variety of questions with which they are confronted. This symposium will explore the intersection of religious/theological inquiry with the social and natural sciences and how religion scholars use the sciences to address issues of human sexuality, cosmology, the environment, social ethics, epistemology, and others.
The schedule of the symposium, including the titles of the presentations, can be found here.
The symposium will be held February 20-21 in Harper Center 3029, 8:30 a.m. – 5:30 p.m.
---
November 16, 2013
Reconciliation and Dialogue: In Celebration of the Lutheran-Mennonite Accord
In 2010, the Lutheran World Federation, on behalf of its members, issued a formal apology for the past persecution of Anabaptists/Mennonites, who were often non-conformist religious minorities in Lutheran territories during the Reformation. Lutherans also acknowledged that their subsequent practices perpetuated negative stereotypes of Anabaptists/Mennonites and thus contributed to ongoing hostility. This apology was graciously accepted by the Mennonite World Conference with an invitation to move forward together in future dialogue. Guidelines for implementing this reconciliation on a local level were published in 2013. Moreover, Roman Catholics have been in fruitful dialogue with the Anabaptists/Mennonites in many justice and non-violent protest methods. These three ecclesial communions – Mennonite, Lutheran, and Roman Catholic – have engaged in ongoing trilateral dialogues in an effort to reach further harmony and cooperation.
This program celebrates this trilateral dialogue by bringing three scholars active in the process. The speakers will address the historic nature of the conflict, the details of the agreement, and how each communion envisions future dialogue and local implementation.
John Roth
Goshen College

Kathryn L. Johnson
Louisville Seminary

John Radano
Seton Hall University
The program for the meeting is as follows:
10:00 – 12:15: Presentations by the speakers
12:30 – 1:15: Lunch and small group discussion
1:30 –2:30: Liturgy of the Word for Reconciliation
The dialogue will take place on Saturday, November 16, in the Fellowship Hall of Kountze Memorial Lutheran Church, located at 2650 Farnam Street (free parking on the west side of the church).
The entire event, including lunch, is free and open to the public.
---
October 10, 2013
The Racialization of Islam and U.S. Empire: Implications for Scholarship on American Religions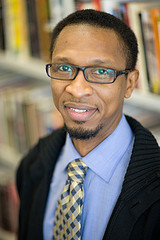 Dr. Sylvester Johnson will open the Kripke Seminar on Religion and U.S. Empire with a public lecture addressing the racialization of Islam and its relationship to the U.S. Empire.
Dr. Johnson is Associate Professor of African American Studies and Religious Studies at Northwestern University. He is the author of The Myth of Ham in Nineteenth-Century American Christianity: Race, Heathens, and the People of God (2004). He is currently working on a history of colonialism and African American religions, which examines the complicated relationship between black religions and colonialism as a historic and on-going American phenomenon both within and beyond U.S. borders. He is one of the facilitators for the Kripke Seminar.
Dr. Johnson's lecture will be given Thursday, October 10, at 7:00 p.m. in Harper Center 3027. Although the seminar is limited only to participating scholars, the lecture is open to the public.
---
October 3, 2013
Science as Myth: Ecospirituality in the Anthropocene Age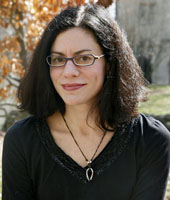 Dr. Lisa Sideris of Indiana University will deliver the Religion and the Environment Lecture addressing the role of science on religion and Dark Green Religion.
Dr. Sideris' research broadly focuses on the intersection of religion, science, and environmental ethics. She addresses how religious environmental thought incorporates, or fails to incorporate, knowledge gained from the natural sciences, particularly evolutionary theory and ecology. She is the author of Environmental Ethics, Ecological Theology, and Natural Selection (Columbia, 2003), and co-editor of Rachel Carson: Legacy and Challenge (SUNY, 2008). Her recent research is on the role of wonder and enchantment in (and with) science, nature, and religion, and the variety of ways in which scientific narratives, particularly those involving evolution, are being "re-enchanted" and recast as mythopoeic stories with moral content.
Her lecture will be given on Thursday, October 3, at 6:30 p.m. in Harper Center 3023.
---
September 19, 2013
"Marriage Is Half of Your Religion": Negotiating Gender, Sexuality, and Matrimony in American Muslim Communities
The Eleventh Annual Women and Religion Lecture will be presented by Prof. Juliane Hammer on Muslim gender and marriage relations.
Juliane Hammer is assistant professor of religious studies and Kenan Rifai Fellow in Islamic studies at the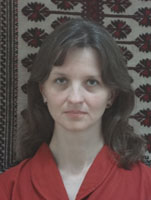 University of North Carolina at Chapel Hill. She specializes in the study of American Muslims, contemporary Muslim thought, women and gender in Islam, and Sufism. She has taught at Elon University, UNC Charlotte, George Mason University, and Princeton University. Her publications include Palestinians Born in Exile: Diaspora and the Search for a Homeland (2005), a co-edited volume on "Critiques of the West in Iran, Turkey and Japan" in Comparative Studies of South Asia, Africa and the Middle East (2006), and another volume on "Muslims and Media" in Contemporary Islam (2010). Her most recent book, American Muslim Women, Religious Authority, and Activism: More Than a Prayer (2012) examines gender discourses in American Muslim communities through the writings of American Muslim women and with a focus on the 2005 woman-led and mixed-gender congregation Friday prayer in New York City. She is currently working on a book project focusing on American Muslim efforts against domestic violence, and on a larger project exploring American Muslim discourses on marriage, family, and sexuality. She is also the co-editor of the forthcoming Cambridge Companion to American Islam and of an online volume honoring the academic and activist achievements of Professor Amina Wadud, called A Jihad for Justice, which is a free e-book available online.
Prof. Hammer's lecture will be given in Hixson-Lied Science Building, room G04, at 7:00 p.m.
---
September 5, 2013
Religion in the Workplace: A Support for Ethics or an Obstacle to Business?
Professor Robert Audi will present the first Business, Faith, and Society Lecture.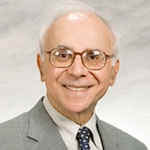 Professor Audi is the John A. O'Brien Professor of Philosophy and Professor of Management, University of Notre Dame. He is an internationally known philosopher and ethicist who has published more than130 journal articles and 16 books including Business Ethics and Ethical Business; Religion in the Public Square; Religious Commitment and Secular Reason; and Democratic Authority and the Separation of Church and State. He is the past president of the American Philosophical Associtaion, and the Society of Christian Philosophers, and editor of the Cambridge Dictionary of Philosophy.
His lecture will be given on Thursday, September 5, at 7:30 p.m. in Harper Center 3023. This lecture is co-sponsored by the Creighton College of Business.