2010–2011
March 31-April 1, 2011
Religion and the Visual
The spring Kripke Symposium will involved numerous scholars, presenting a broad range of interdisciplinary perspectives that address diverse visual ways in which the sacred is communicated.
The following papers will be presented at the symposium:
Thursday, March 31, 8:30–5:00
Erin Averett, "Prayers in Clay: the Votive Figurines from Athienou-Malloura Sanctuary on Cyprus"
Greg Carlson, "Three Revealing Moments in the Visual Intersection of Religion and Fables"
Mark George, "Blueprint? Sacred Space? Museum Guide? Visualizing the Tabernacle Narratives of Exodus"
Ronald Simkins, "Visual Ambiguity in the Biblical Tradition"
Nicolae Roddy, "And the Blue Became Red and Dwelt Among Us: Mapping Boundaries of Meaning in Eastern Orthodox Iconography"
Michael Brown, "Holbein's Dead Christ and Visual Depiction of Impossibility"
Matthew Averett, "Bernini at the Piazza Barberini: War and Fountains in the Rome of Pope Urban VIII"
Joseph Chorpenning, OSFS, "Visual, Verbal, Mental, and Living Images in Early Modern Catholic Spirituality: The Case of Adrien Gambart's The Life of St. Francis de Sales in Symbols (1664)"
Friday, April 1, 9:30–5:00
Susan Calef, "'So be it. . .': Gender, Family, and Sacrificial Theology Envisioned in Gibson's The Passion of the Christ"
William Blizek, "Religion on the Silver Screen"
Paul Olson, "Religion on Parade: Religiously Themed Entries in Small-Town Parades"
Colleen McDannell, "Picturing Faith: Photography and the Great Depression"
Wendy M. Wright, "Irony and Hope: Marian Devotion and the Catholic Imagination"
John O'Keefe, "God through the camera frame: Backpack Journalism and the Catholic Imagination"
The symposium will take place in the Harper Center room 3028. The symposium is free and open to the public.
---
March 22, 2011
The Unfinished Agenda: Womanist Contributions and Struggles for Inclusion in the Churches
Sister Jamie T. Phelps, O.P. Ph.D. will deliver the ninth annual Women and Religion Lecture in support of the Women and Gender Studies Program at Creighton University. Listen to her lecture here.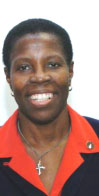 Sr. Phelps is Professor of Systematic Theology and Director of the Institute for Black Catholic Studies of Xavier University of Louisiana. She has edited two books, Black Catholic: The Challenge and Gift of Black Folk and Stamped in the Image of God: African Americans as God's Image in Black, and has published more than 50 theological articles on issues of the mission of the Church, evangelization, inculturation, Christology, and spirituality.
Sr. Phelps believes in developing institutions to ensure the on-going growth and development of theology and ministry in the Black Catholic Community. She was a founding member of the Washington-based National Black Sisters Conference, a major consultant for the founding of The Institute of Black Catholics Studies, the founding director the Catholic Theological Union's Augustus Tolton Pastoral Ministry Program which prepares Black Catholic laypersons for ministry, and the re-founder of The Black Catholic Theological Symposium, a national interdisciplinary theological society forBlack-Catholics holding doctoral degrees in theology and related fields.
Sr. Phelp's lecture will be given on Tuesday, March 22 at 7:00 p.m. in the Harper Center ballroom.
---
March 15, 2011
The Nature of Humans and the Sanctity of Nature: Why the Dualism-Physicalism Debate Matters for the Environment
Dr. Nancey Murphy will address the relationship between religion and science through a physicalist theory of human nature. Listen to her lecture here.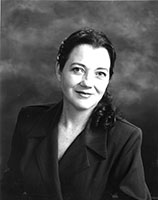 Nancey Murphy is Professor of Christian Philosophy at Fuller Theological Seminary, Pasadena, CA. A graduate of Creighton University (1973), she earned the Ph.D. from U.C. Berkeley (philosophy of science) in 1980, and the Th.D. from the Graduate Theological Union (theology) in 1987.
Her first book, Theology in the Age of Scientific Reasoning (1990) won the American Academy of Religion award for excellence. Most recently she co-edited Downward Causation and the Neurobiology of Free Will (2009). Other recent books include include: Did My Neurons Make Me Do It? Philosophical and Neurobiological Perspectives on Moral Responsibility and Free Will (co-authored with Warren Brown, 2007); Physics and Cosmology: Scientific Perspectives on the Problem of Natural Evil (co-edited with Robert Russell and William Stoeger, SJ, 2007); Evolution and Emergence: Systems, Organisms, Persons (co-edited with William Stoeger, SJ, 2007); and Bodies and Souls, or Spirited Bodies? (2006).
Her research interests focus on the role of modern and postmodern philosophy in shaping Christian theology; on relations between theology and science; and relations between neuroscience and philosophy of mind.
Dr. Murphy's lecture will be given Tuesday, March 15, at 7:00 p.m. in the Harper Center 3023.
---
November 22, 2010
Listening to Child Survivors in the Aftermath of the Holocaust
Dr. Boaz Cohen will present the fall lecture for the Kripke Center's Holocaust Lecture Series.
Dr. Boaz Cohen, is head of the Holocaust Studies Program at Western Galilee Academic College in Israel. He received his Ph.D. from Bar-Ilan University in Israel and is a specialist in children's
memories/memoirs of the Holocaust and of how these accounts relate to our understanding of the Holocaust. He has published extensively in this area.
Dr. Cohen's lecture will be presented on Monday, November 22 at 7:00 p.m. in the Harper Center 3028.
---
October 27-29, 2010
Religion, Health, and Healing
The fall Kripke Symposium will involve numerous scholars, presenting a broad range of interdisciplinary perspectives that address diverse religious understandings and practices of health and healing in specific social, cultural and historical contexts.
Throughout history and across cultures and societies, religious thoughts and practices have been intimately intertwined with health and healing. The presenters at the symposium approach the association between health, healing, and religion informed by various academic disciplines within the humanities, the natural sciences, and the social sciences: anthropology, history, medicine, nursing, philosophy, political science, psychiatry, and theology. Their papers integrate theoretical understandings with historic and current case studies from various geographical and cultural contexts and highlight implications for the practice of medicine, patient care, and religion.

This symposium will begin at 7:00 p.m. on Wednesday, October 27 in the Harper Center Ballroom with a keynote address by medical anthropologist John Janzen, known for his seminal work on healing and religion in Central Africa.
The symposium will continue all day, Thursday and Friday, 8:30 – 5:30, with individual presentations in the Skutt Student Center 105. The symposium is free and open to the public.
---
October 6, 2010
A Little Good News for a Change: The Promises of Religious Environmentalism
Professor Roger S. Gottlieb will inaugurate the Kripke Center's new lecture series on Religion and the Environment. Listen to his lecture here.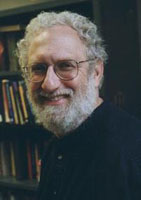 Roger S. Gottlieb is professor of philosophy at Worcester Polytechnic Institute. He is the author or editor of fourteen books and more than 100 articles on political philosophy, environmentalism, ethics, religion, spirituality, the Holocaust, and disability.
For the last fifteen years Gottlieb has concentrated on the political, ethical, and religious dimensions of the environmental crisis and on the broad social and normative connections between religion and politics. His anthology This Sacred Earth: Religion, Nature, Environment (2003) is known internationally as the first comprehensive collection on the topic. is recent work on religious environmentalism, A Greener Faith: Religious Environmentalism and our Planet's Future (2006) and Oxford Handbook on Religion and Ecology (2006) establishes him as the leading analyst of this unprecedented political, environmental, and religious movement.
Professor Gottlieb will deliver his lecture on Wednesday, October 6 at 7:00 p.m. in the Harper Center ballroom.
---
September 21, 2010
The Catholic Church and Peace Building in the Democratic Republic of Congo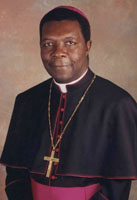 Bishop Nicolas Djomo, President of the National Bishops Conference of the Democratic Republic of Congo, will address religion and violence in the Democratic Republic of Congo.
Bishop Nicolas Djomo is Bishop of Tshumbe. He earned a doctorate in Psychology at the Sorbonne in Paris in 1981 and has served the Church in Africa as a priest and bishop since. From 2002 to 2007 he was President of the Association of Episcopal Conferences for Central Africa (ACEAC). In July 2008, Bishop Djomo was elected President of the National Episcopal Conference of the Democratic Republic of Congo (CENCO). Since his election, bishop Djomo has launched several peace building initiatives within Condo and the Great Lakes region.
Bishop Djomo is described as an "exceptional, charismatic man with amazing peace building experience." This "bridge builder" prelate was president of the ACEAC when he worked with Bishops from Uganda, Rwanda and Burundi to end the wars that have been destroying those countries, especially the Congo, for more than a decade, with dire consequences on human lives and rights. He was among the participants in the Synod of Bishops for Africa which met in October 2009.
Bishop Djomo will give his lecture on Tuesday, September 21 at 7:00 p.m. in the Harper Center 3023.