2019–2020
October 13, 2019
The Bible and Its Interpreters: Making Meaning out of Genesis 3, presented by Dr. Dulcinea Boesenberg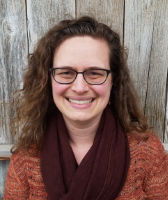 Most people are familiar with the story of Adam and Eve in the Garden of Eden, in which Satan tempts Eve to eat from the tree of the knowledge of good and evil, and humanity falls into sin. However, the text of Genesis 3 does not mention Satan, a fall, or sin! These elements are familiar because Genesis 3 is generally read in light of the interpretations of ancient Jews and Christians who answered the questions raised by the sparse narrative of Genesis 3 with the assumption that the text contained lessons for them.
Recognizing this distinction between a text and its interpretations, how should modern readers make sense of biblical texts? Do they contain lessons for us, and, if so, are they the same lessons that ancient readers found?
Dulcinea Boesenberg is an Assistant Professor of Theology at Creighton University. She holds a PhD from Notre Dame is in the area of Christianity and Judaism in Antiquity, and her research focus on the New Testament and Second Temple Judaism.
The talk will be at the Abbott Lecture Hall at the Joslyn Art Museum at 2:00 p.m. It is free and open to the public.
---
October 1, 2019
Complicity and Resistance: The Female Face of Racial (In)Justice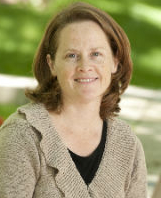 The Women and Religion lecture will be delivered by Dr. Jeannine Hill Fletcher.
Dr. Fletcher is Professor of Theology at Fordham University. Trained as a feminist theologian at Harvard Divinity School, Prof. Hill Fletcher is interested in how religious identity is constructed and mobilized in a pluralistic world. Her current work focuses on how White Christian theology can be oriented toward anti-racist projects for the thriving of diversity in the U.S. context. Her most recent book, The Sin of White Supremacy: Christianity, Racism and Religious Diversity in America (2018) investigates the history of theological thinking informing legislation and envisions Christian symbolism as a resource for transformative politics and activist practice.
Prof. Hill Fletcher teaches at the intersection of Systematic Theology and issues of diversity (religious diversity, Christian cultural diversity, race and gender). Her research and teaching explore the role of theological thinking in shaping public discourse, including both activism and legislation. Prof. Hill Fletcher is a board member of the Northwest Bronx Community and Clergy Coalition, a multi-generational, multi-religious and multi-racial grassroots organization working for social change.
Prof. Hill Fletcher's talk, co-sponsored by the Women and Gender program, will be in the Harper Center Ballroom at 5:00 p.m. It is free and open to the public.
---