2019–2020
February 13-14, 2020
Religion and the New Politics
With the coming of the 2020 national election, the American public is addressing many new political configurations, such as Trumpism, the new Evangelicalism, socialism and democratic socialism, populism, and resistance movements, and many new (or newly framed) political issues, such as universal healthcare, the Green New Deal, immigration, nationalism, higher education reform, climate change, tax reform, LGBTQI rights, and many others. This Kripke Symposium seeks to address these issues and the role that religion can and does play in the new politics.
The schedule of the symposium, including the titles of the presentations, can be found here.
The symposium will take place Thursday–Friday, February 13-14, in Skutt Student Center 105, from 8:30 a.m. to 5:00 p.m.
---
December 8, 2019
Gospel Portraiture and the Art of Interpretation, presented by Dr. Susan Calef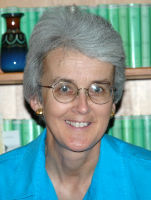 The talk will present an exploration of the distinctive features of each of the four Gospel "portraits" of Jesus and their contributions to Christian spirituality. The presentation will include select art works expressive of each portrait's emphasis.
As a New Testament scholar and Director of the Women's and Gender Studies Program at Creighton, Dr. Calef teaches courses on women and gender in biblical traditions, feminist and womanist interpretation of biblical texts, sickness and healing in the Bible, and the Gospels as sources of spirituality. She is currently writing a book on biblical spirituality entitled Questing God: Gospel Questions as Spiritual Guides.
The talk will be at the Abbott Lecture Hall at the Joslyn Art Museum at 2:00 p.m. It is free and open to the public.
---
November 10, 2019
How the Bible became Bible, presented by Dr. Nicolae Roddy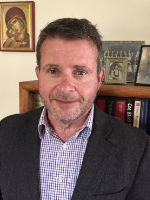 Most people agree the Bible did not fall from heaven in one fell swoop; but just what was the process by which selected oral and written traditions came to be shaped into a grand narrative of Israel's past? Dr. Roddy's presentation will offer a comprehensive look at textual signposts that help reveal how and why the Bible came to be.
Nicolae Roddy is an Eastern Orthodox biblical scholar holding the rank of Professor of Theology at Creighton University and also serves as Visiting Professor of Biblical Archaeology at the Center for Jewish Studies at the University of Bucharest, Romania. For twenty years, Dr. Roddy served as co-director and area supervisor for the Bethsaida Archaeology Project, located near the Sea of Galilee.
The talk will be at the Abbott Lecture Hall at the Joslyn Art Museum at 2:00 p.m. It is free and open to the public.
---
October 27, 2019
Where Science Meets Scripture: The St. John's Bible, presented by Drs. Gintaras Duda and Sherri Brown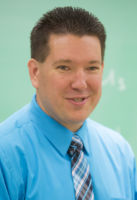 The St. John's Bible, a bible for the 21st century, incorporates many scientific ideas and images into illuminations in the text. Where some might argue that religion and science are incompatible, the St. John's Bible rejects this notion and serves as a beautiful example of the fundamental compatibility of faith and reason. In this presentation a physicist and a biblical scholar will come together to present a selection of these illuminations to show that when science and scripture do meet in dialogue a deeper understanding of the fundamental questions of existence can emerge. The audience will be equipped with tools to see the St. John's Bible exhibition in a new light.
Gintaras Duda is a professor and chair of the department of physics at Creighton University. Trained as a particle theorist, his primary disciplinary research interest is the problem of dark matter: composition, detection, and fundamental theories/origins. In addition to astro-particle physics/cosmology, he is also involved heavily in physics education research and is deeply interested in questions of science and religion. Gintaras has received numerous teaching awards, including a Creighton College of Arts and Sciences award for excellence in teaching in 2010, and the Creighton University Distinguished Educator in Teaching as Scholarship in 2014. He was named the 2013 Carnegie Foundation for the Advancement of Teaching Outstanding Master's Universities and Colleges National Professor of the Year.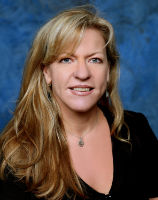 Sherri Brown is a biblical scholar who is an Associate Professor in the Department of Theology at Creighton University. Her research interests focus biblical narrative, and the Gospel and Letters of John in particular, but she also devotes attention to the Letters of Paul and the Catholic Epistles. She has authored, co-authored, or co-edited five books and numerous articles. Her textbook on the Johannine Literature, co-authored with Francis J. Moloney, won the 2018 Catholic Press Association first place award for reference books.
The talk will be at the Abbott Lecture Hall at the Joslyn Art Museum at 2:00 p.m. It is free and open to the public.
---
October 13, 2019
The Bible and Its Interpreters: Making Meaning out of Genesis 3, presented by Dr. Dulcinea Boesenberg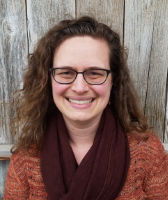 Most people are familiar with the story of Adam and Eve in the Garden of Eden, in which Satan tempts Eve to eat from the tree of the knowledge of good and evil, and humanity falls into sin. However, the text of Genesis 3 does not mention Satan, a fall, or sin! These elements are familiar because Genesis 3 is generally read in light of the interpretations of ancient Jews and Christians who answered the questions raised by the sparse narrative of Genesis 3 with the assumption that the text contained lessons for them.
Recognizing this distinction between a text and its interpretations, how should modern readers make sense of biblical texts? Do they contain lessons for us, and, if so, are they the same lessons that ancient readers found?
Dulcinea Boesenberg is an Assistant Professor of Theology at Creighton University. She holds a PhD from Notre Dame is in the area of Christianity and Judaism in Antiquity, and her research focus on the New Testament and Second Temple Judaism.
The talk will be at the Abbott Lecture Hall at the Joslyn Art Museum at 2:00 p.m. It is free and open to the public.
---
October 1, 2019
Complicity and Resistance: The Female Face of Racial (In)Justice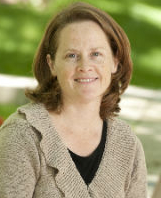 The Women and Religion lecture will be delivered by Dr. Jeannine Hill Fletcher.
Dr. Fletcher is Professor of Theology at Fordham University. Trained as a feminist theologian at Harvard Divinity School, Prof. Hill Fletcher is interested in how religious identity is constructed and mobilized in a pluralistic world. Her current work focuses on how White Christian theology can be oriented toward anti-racist projects for the thriving of diversity in the U.S. context. Her most recent book, The Sin of White Supremacy: Christianity, Racism and Religious Diversity in America (2018) investigates the history of theological thinking informing legislation and envisions Christian symbolism as a resource for transformative politics and activist practice.
Prof. Hill Fletcher teaches at the intersection of Systematic Theology and issues of diversity (religious diversity, Christian cultural diversity, race and gender). Her research and teaching explore the role of theological thinking in shaping public discourse, including both activism and legislation. Prof. Hill Fletcher is a board member of the Northwest Bronx Community and Clergy Coalition, a multi-generational, multi-religious and multi-racial grassroots organization working for social change.
Prof. Hill Fletcher's talk, co-sponsored by the Women and Gender program, will be in the Harper Center Ballroom at 5:00 p.m. It is free and open to the public.
---